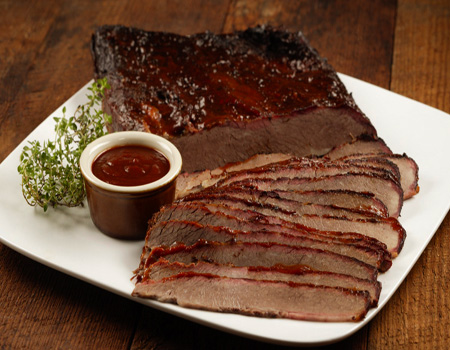 Corned beef, a traditional Irish dish, starts off as a beautiful brisket (like the one above – minus the barbecue sauce) and is "corned" or preserved in a salty brine.
Wanna do St. Patrick's Day this weekend up right? It's corned beef and cabbage all the way.
This article gives a great background on the dish and its roots in Ireland. Follow the simple instructions and you can create a beautiful corned beef and cabbage meal for your brood. They'll love it!
Happy St. Patrick's Day, everyone! Enjoy the day!
Photo courtesy of KansasCitySteaks.com.