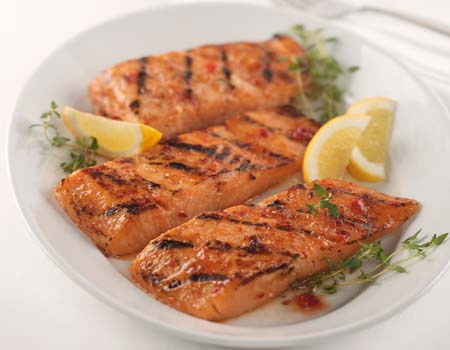 It's time to make all those light and wonderful dishes that make summer so amazing – before the weather changes.
Here's a list with recipes of some perfect "farewell summer" meals. Enjoy!
1. Caribbean Beef Tip Salad with Mango Vinaigrette. Talk about a sunny dish! Delish!
2. Grilled Tenderloin with Avocado Burre Blanc. Avocado SCREAMS summer!
3. Moroccan Pita with Couscous Salad and Mint-Parsley Yogurt Sauce. Refreshing!
4. Chipotle-Citrus Marinated Chicken Breasts with Grilled Tortillas and Avocado Salsa. Soak it in! 
5. This.
6. And this!
7. A beautiful filet mignon. Need I say more?
8. Beef kabobs. Oh yeah!
9. Jack & Coke Marinade. Send the summer off in style!
10. Lemon Herbed Top Sirloin. Nothing says "summer" like citrus!
Photo courtesy of KansasCitySteaks.com.