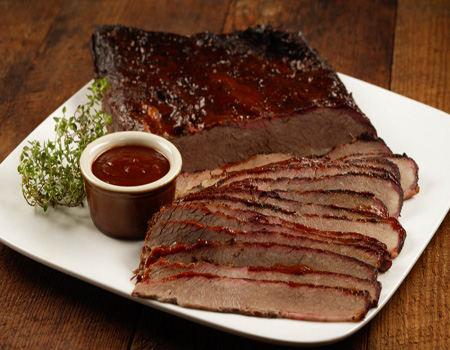 The kids are back in school and the schedules and time crunch is back!
We need meals that are nourishing and delicious, but also hassle-free. That's why I LOVE these Heat & Serve Gourmet dinners. You literally heat, then serve them!
Here are 5 easy ways to make weeknight dinnertime a wonderful experience:
1. Brisket with twice-baked potatoes. The meat is already sliced and sauced. Put it in the oven (the potatoes, too) and voila!
2. Hickory-smoked ham and mashed potatoes with porcini mushrooms. Delicious and different. This meal is a hit!
3. Chicken Spiedini. A new twist on a mealtime favorite – chicken! This Italian dish is so savory your family will devour it. Serve with your favorite noodles.
4. Cold Water Lobster Tails. Did they ace the test? Break out this seafood favorite! You can grill, bake or boil them. Whichever way you choose, it's simple! Try with creamed spinach.
5. Beef Wellington. Put it in the oven and you have a gourmet meal that is rich and flavorful. Green beans in a mushroom cream sauce are an excellent accompaniment!
May all your school nights be stress free – or at least the ones when you take it easy on yourself and serve these meals!
Photo courtesy of KansasCitySteaks.com.