It's a new year, so you need a new wall calendar, right?
Believe it or not, there exists the PERFECT wall calendar for fans of meat — just like you and me.
Just look at what you get to stare at for the entire month of February . . .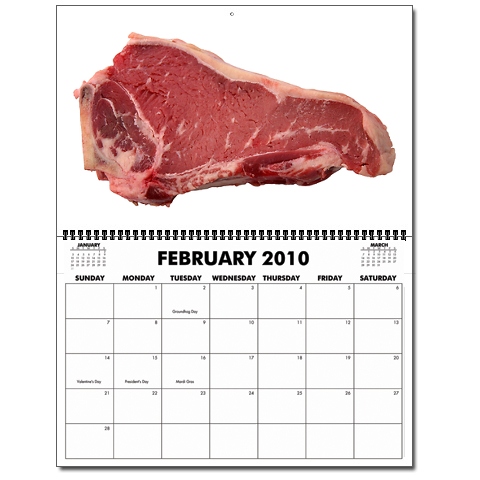 Yes, ladies and gents, it's steak. Raw steak.
I prefer to stare at beautifully COOKED steak myself, but I guess beggars can't be choosers.
Get one for yourself. Go on, you deserve it! Click here.
Photo courtesy of CafePress.com.