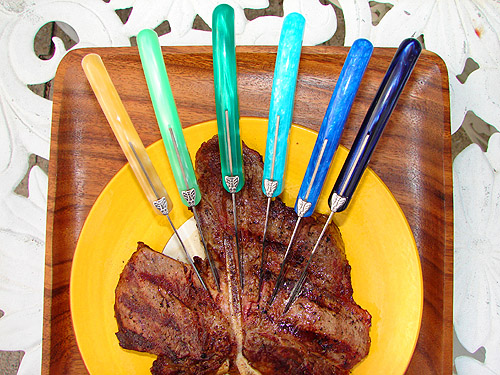 Gorgeous, right?
I like pretty, shiny, colorful things.
Mix them with a good steak and I'm in my happy place.
Aren't these acrylic steak knives beautiful? They're from France. Somehow, that makes them even more beautiful. I don't know why.
They're Claude Dozorme steak knives from the Laguiole region of France.
Fancy schmancy.
Click here if you must have these for yourself. And bon appetit!
Photo courtesy of PineapplePostGifts.com.