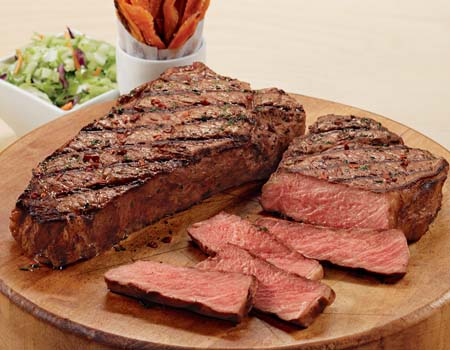 You may have heard the Kansas City Strip Steak referred to as a New York Strip.
They are the same.
Folklore goes that a fancy chef in NYC felt the need to rename the KC Strip the NY Strip. But, hey, who was the original?
It's all the same as far as types of steak goes.
A Kansas City Strip Steak comes from the short loin. It's thick and juicy and can be ordered bone-in or boneless.
Grilling is the best cooking method, but when you're cooking at home YOU choose how you want to prepare it. Broil it, grill it, pan fry – however you like!
But don't cook your steaks too long. It'll remove that delicious juicy flavor that comes from the pink center.
Thinking of cooking some KC Strips this weekend? Fire up the grill and enjoy!
Just remember where they're from.