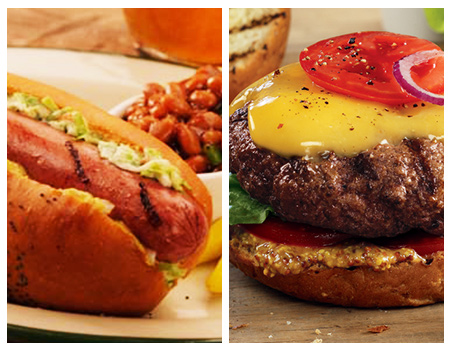 Have you started planning for an out-of-this-world 4th of July cookout? It'll be here before you know it!
My family LOVES to eat outside and soak in the sun and atmosphere on July 4th.
Our cookout has GOT to include All-American favorites like all-beef hot dogs, steaks (my favorite) and steakburgers.
I love to make a dessert that's red, white and blue like blueberries, strawberries and whipped cream in the shape of an American flag. Delish! My kids go wild for this fun-themed food and we get to celebrate the best country in the world.
What are your favorite 4th of July cookout dishes?