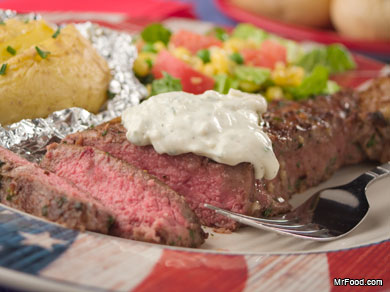 Here's hoping your plate looks like this today!
An All-American steak is the perfect way to celebrate the 4th of July.
Mr. Food has a great patriotic menu all planned out for your July 4th festivities. To check out all the tasty recipes click here!
And have a wonderful birthday, America!
Photo courtesy of MrFood.com.