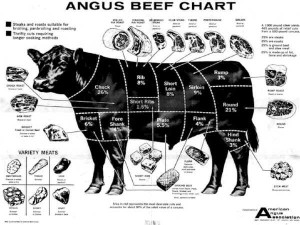 I found this cute little "Brief History of Steak" online and thought you might like to see it.
It's all the basics of steak in a neat, concise package. Looks like a school project.
I'm wishing my school projects had been so much fun. I remember styrofoam solar systems which included planets that are no longer planets now.
My how things change.
Check out this sweet little page here – and share it with your kids. It's educational!
Chart courtesy of American Angus Association.