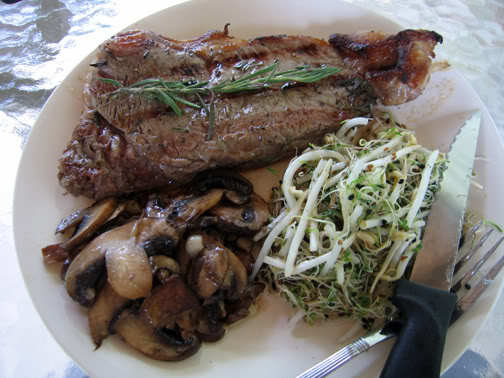 Okay, an important steak-related holiday is coming up (quicker than some of us realize). We've got to get ready – but who wants to spend a bunch of time preparing? We've got celebrating to do!
Here's a 30-minute steak dinner planned out for you . . . just for the July 4th holiday!
It includes:
sprout salad
marinated strip steaks with garlic mushrooms
patriotic berries with angel food cake
It's a visual, flavorful meal for the 4th! Click here for all the details!
P.S. It's coming up on Monday – where has this year gone???
Photos courtesy of TastyPlanner.com.