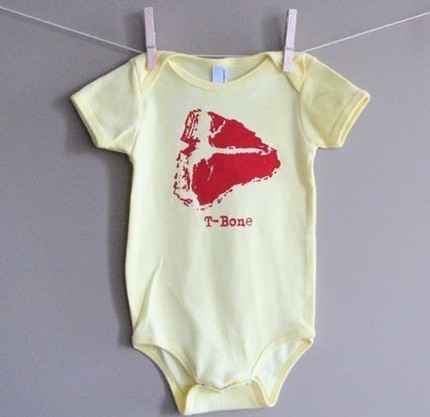 What do you get the baby who has everything?
A steak onesie he's SURE not to have.
Announce his carnivorous intentions (you know, when he sprouts teeth and everything) with this screen printed beauty.
Nothing like espousing your views through your baby. That's what you had him for, right?
Go forth, meat eaters, and prosper!
Photo courtesy of etsy.com/evieheartsmilo