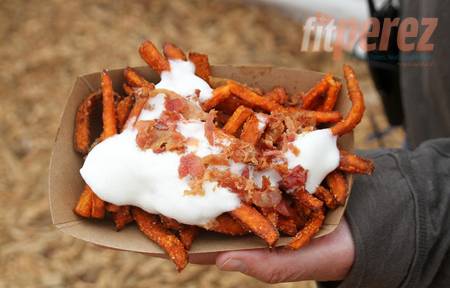 I love bacon and everything, but this is a bit . . . gastronomically challenging.
This monstrosity was found at Outside Lands music festival in San Francisco. It consists of sweet potato fries topped with an airy marshmallow sauce, then sprinkled with bacon.
Five dollars and this beaut could be all yours.
Listen, I have a love affair with bacon. But this is downright blasphemous to me. It takes away from the purity of the bacon experience.
Am I right?
You tell me! Would you eat it?
Photo courtesy of Rusty Blazenhoff/Flickr via PerezHilton.com.