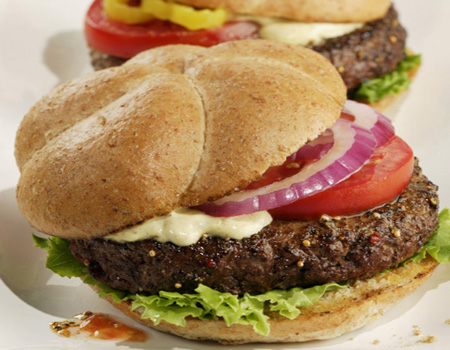 The best burgers start with one thing: top quality meat.
I prefer burgers made from steaks – steakburgers using ground steak beef. For a real treat, try American Wagyu beef. It's a delicacy that's a bit more expensive, but worth the expense. This beef is tender and flavorful and a great starting point for a burger with endless possibilities.
Also known as Kobe beef, THIS is the basis for a steakburger you won't forget.
From this point on, the rest is up to your own personal preferences: cheese or no cheese? Vidalia onions? Bacon? Blue cheese? Wheat bun?
The ideas just keep coming. But remember, if the beef itself is sub-par, there's really no hope for greatness after that.
Check out these fantastic burger ideas and build a burger you'll keep coming back to!