Oh. My.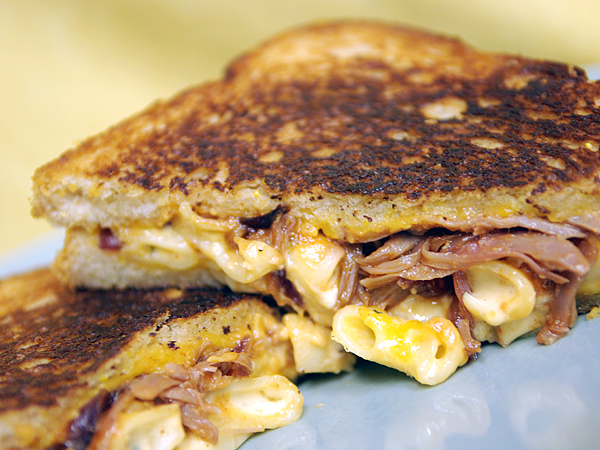 Isn't this extraordinary?
Shortribs with macaroni and cheese. What absolute brilliance!
This amazing sandwich comes to us via Tastespotting.com from the guys at the Grilled Cheese Truck.
I now have a new obsession. I suspect you will too.
Enjoy . . . and remember to wipe the drool off your chin after you finish reading the recipe.
Photo courtesy of Tastespotting.com.