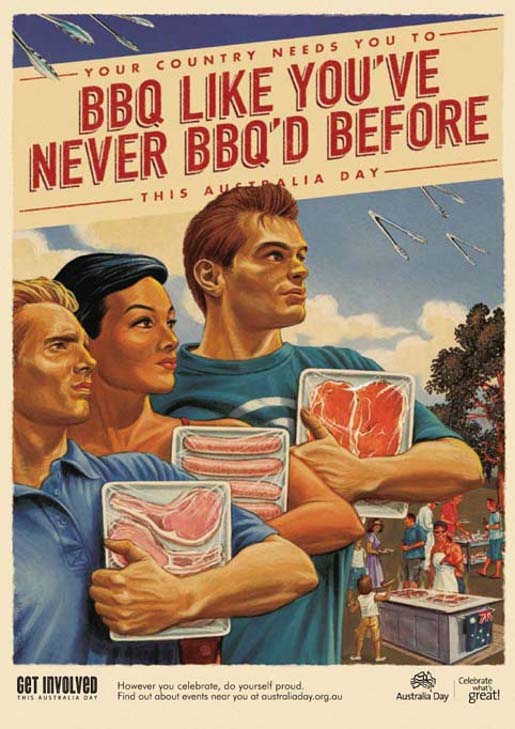 This hilarious poster was done for something called Australia Day in, obviously, Australia.
And aside from the U.S., Australia with its "barbie" culture is at the top of the list of greatest BBQ spots.
I can't help but feel patriotic every time I put a great piece of meat on my grill, too. I feel like I'm doing my country proud as well when I grill up something divine.
My love for the Aussies just grew exponentially.
But they still can't beat Kansas City, all of Texas, Memphis, etc., etc., etc. for the top prize. Sorry, mates. 🙂
Photo courtesy of CreativeRoots.org.