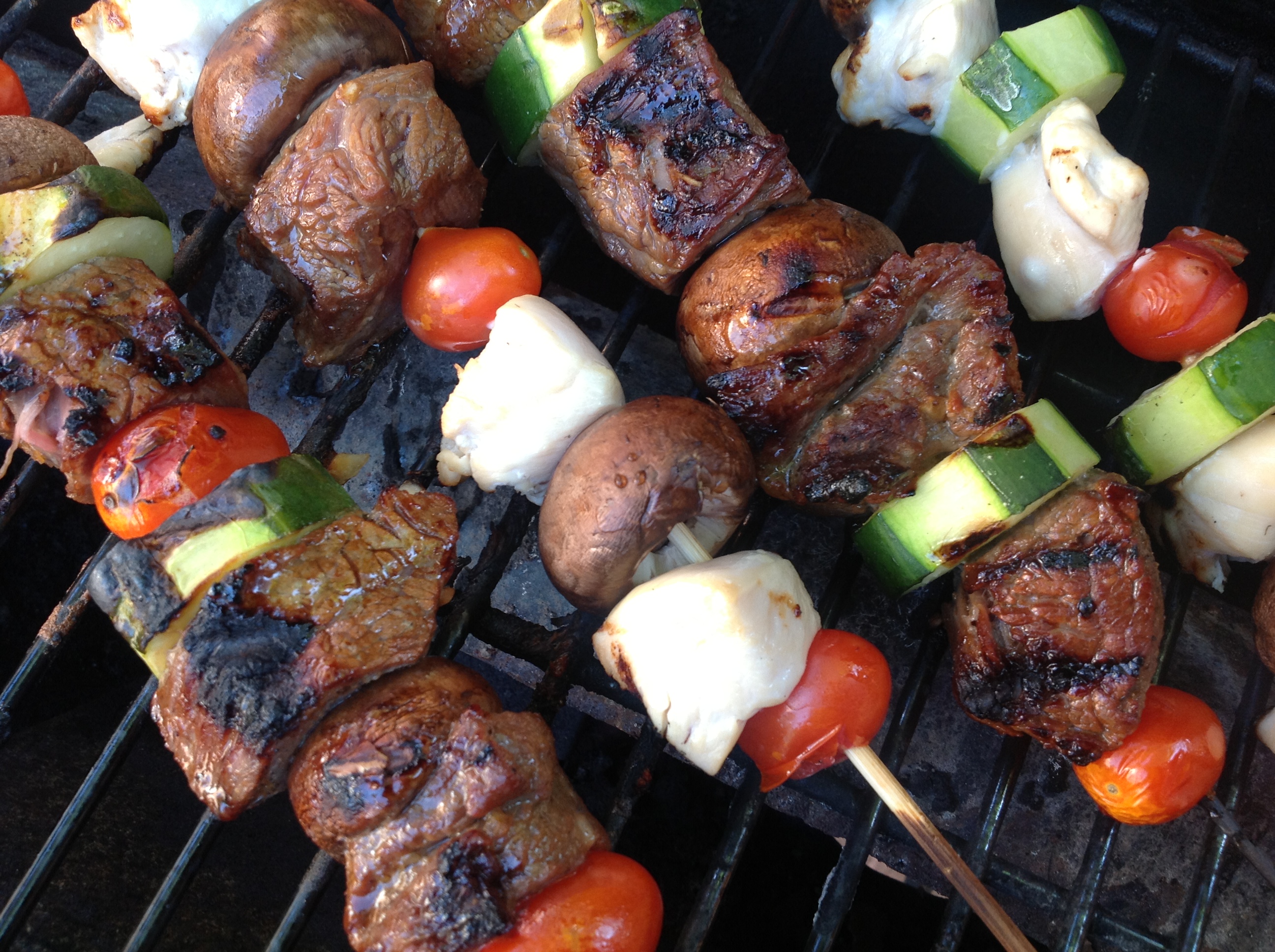 You're grilling out at the beach!
Fun times!
What are you going to take?
Well, if there's not already a grill set up down there, you'll need a GRILL!
Plus, all the accompaniments — charcoal, lighter, etc. — whatever heat source it requires.
You can marinate or season either before bringing them onto the sand and then just pop them onto the grill when you're ready.
Everyone can create exactly the kabob or burger they like with the fixings you provide. So offer plenty.
You'll need a CLEAN PLATTER to serve your main entree on, plus plates for each person.
Ensure that all of your serving trays and plastic tubs are COVERED or coverable. There are lot of flying critters out there by the water and we don't want them feasting on your beautiful meal.
And aside from all the things we know you'll remember (sides, utensils, condiments) make sure to bring lots and lots of BEVERAGES. A large quantity and a large variety. The beach is dehydrating so bring tons of liquid!
Summer goes by fast, so have a wonderful time on your next beach cookout — and when you're prepared it's easy as pie!