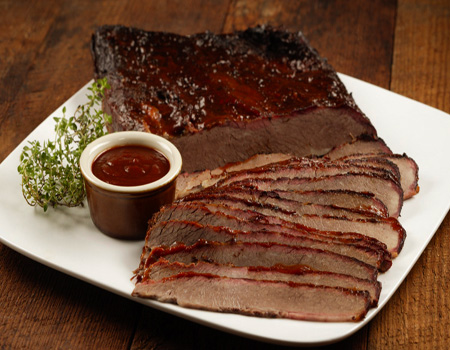 The Festival of Lights is going on right now. And among the many traditions of this beautiful holiday is the beloved food.
Beef brisket is chief among the amazing dishes served during this time and David Feder, a food writer in Buffalo Grove, IL, has put a new twist on this traditional favorite for Hanukkah.
It's flavored with apricots and prunes for a slightly different taste. Isn't it fun to change it up just a bit? Check out the entire beef brisket recipe and try it this year!
Feder suggests serving it with fluffy couscous and some garlicky green beans. Put your own stamp on it and make it a family favorite people will ask for year after year.
Sounds like a winner to me!
Photo courtesy of KansasCitySteaks.com.