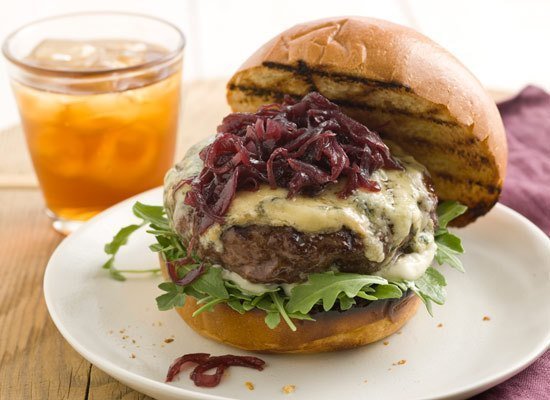 I am positively giddy about the prospect of spring days and dinners outside.
To help us prepare for those glorious days, Huffington Post has put together a delicious slideshow of 15 Recipes To Celebrate Spring and Outdoor Grilling.
Chief among them is the delectable Beef Burger with Red Onion Marmalade and Blue Cheese you see above. Just dreamy.
It's so fun to dress up a burger with unexpected tastes!
Check out the slideshow  and get ready for sunny days and meals on the patio with these spring grilling ideas.
Photo courtesy of KitchenDaily.com via HuffingtonPost.com.