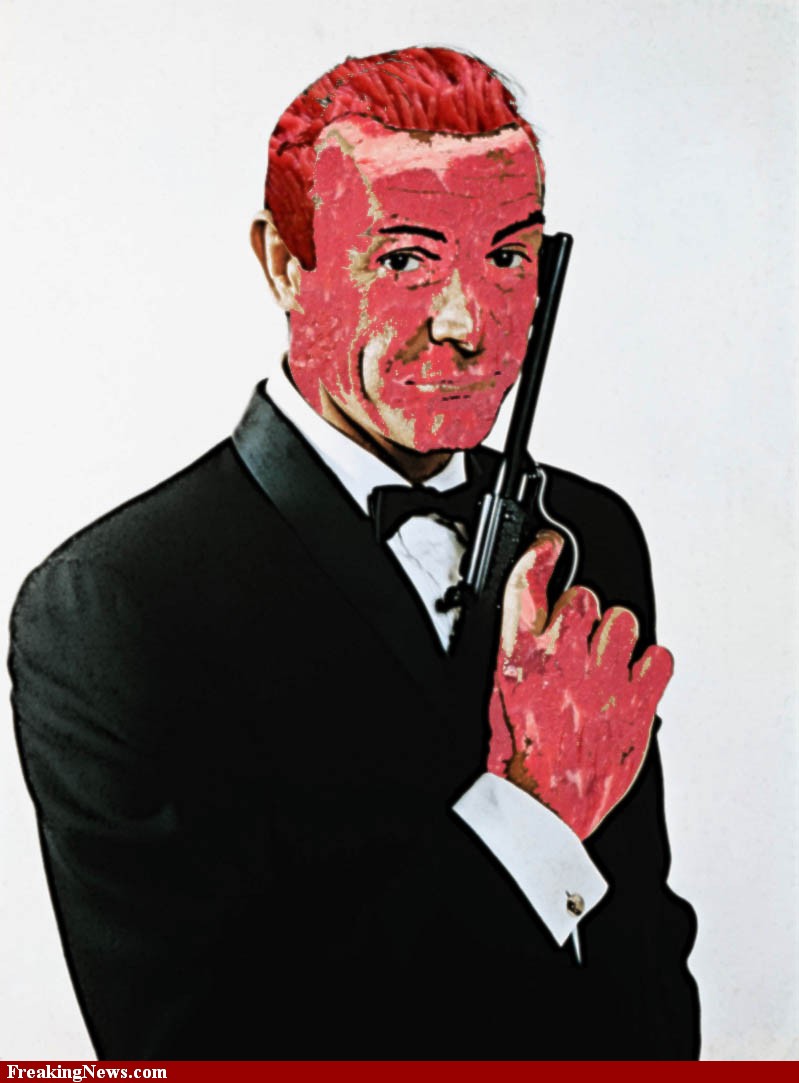 Today is the 50th anniversary of the release of the first James Bond film "Dr. No."
The character has gone through many incarnations from the likes of Sean Connery, Pierce Brosnan and Daniel Craig to name a few.
But now, I give you 007 in meat form. Just check him out in all his beefy glory above.
Talk about beefcake shots!
I mean, I LOVE a man with style and sizzle.
Couldn't you just eat him up?
Okay, I'm done with the meat puns now.
Well done, that is. *Wink*
Happy anniversary, James. You haven't aged a bit. But if you had to, would you choose dry or wet aged?
Photo courtesy of alfie1977corona via FreakingNews.com.