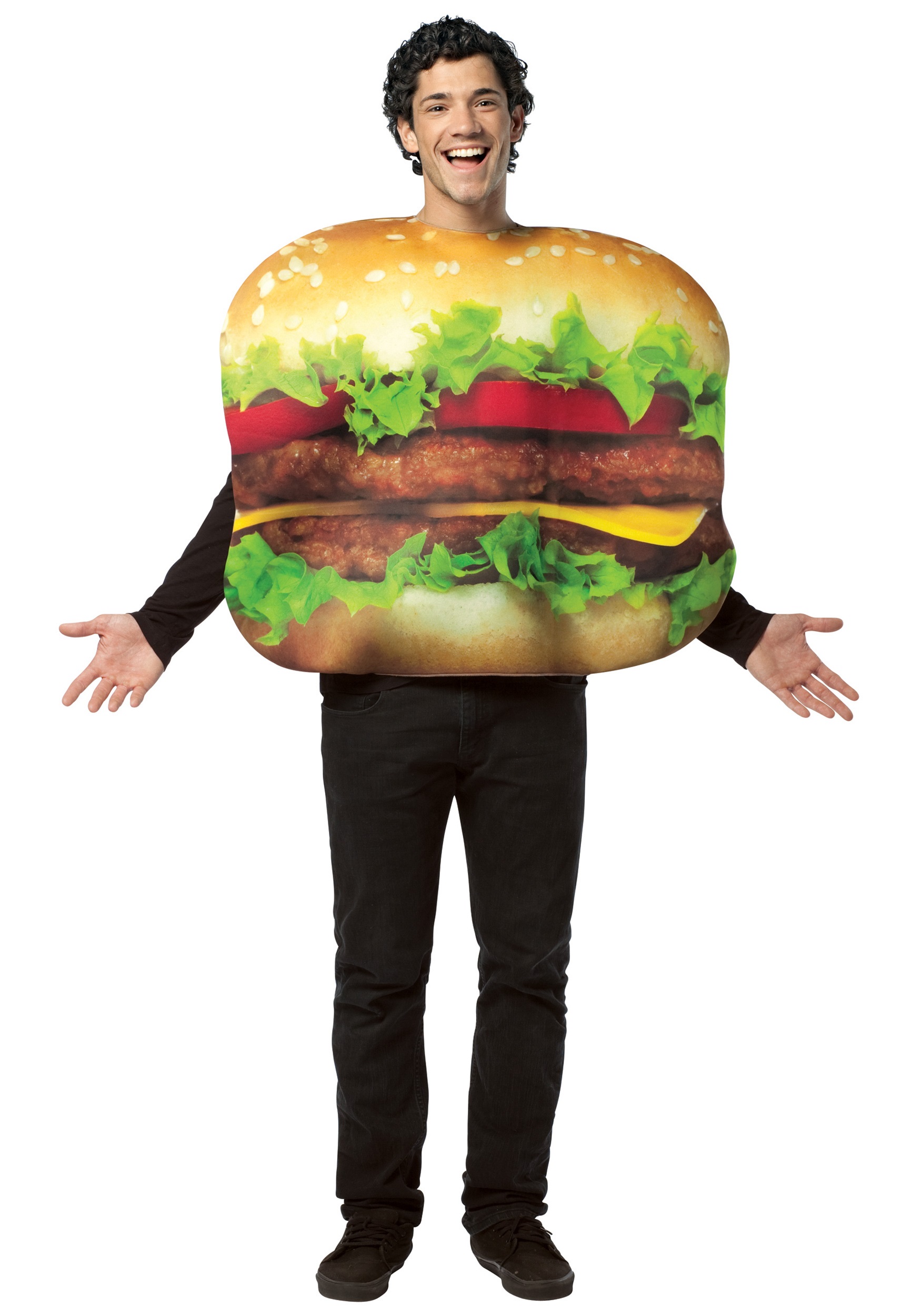 It's that time of year! The time when adults adorn themselves with clothing they would never normally sport – you know, like something in the shape of a cheeseburger or a steak … or Darth Vader.
Children are adorable as princesses, baseball players, Thor and chicken nuggets.
But I think all the kids' costumes are just to throw us off. This holiday is really for adults who want to dress up.
It cracks me up when of all the things someone could be for Halloween, they choose meat. MEAT.
Like this…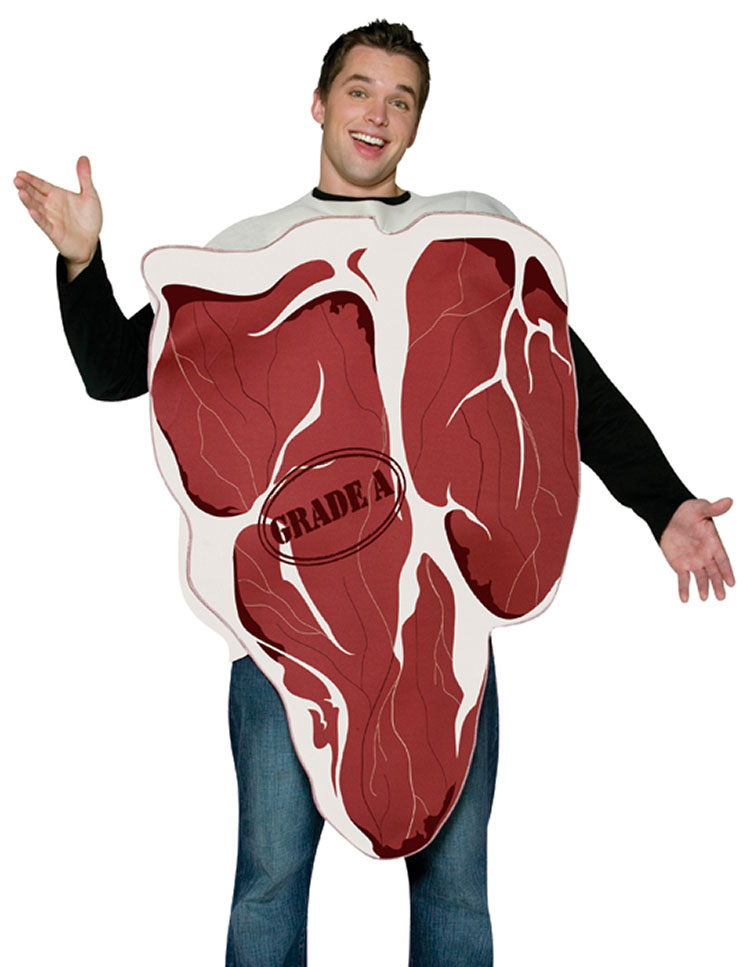 But to each his own, right?
Hope YOU have a beefy Halloween!!!
Photos courtesy of HalloweenCostumes.com and CostumeCraze.com.