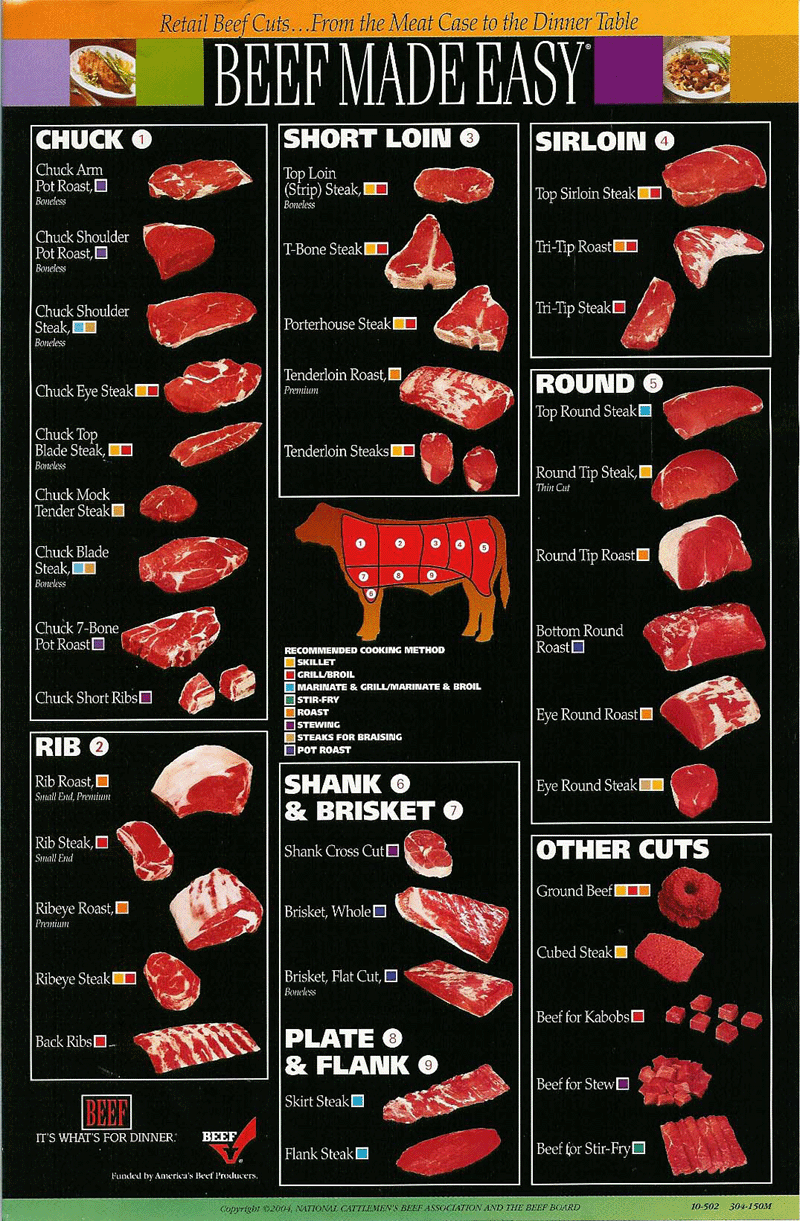 It's Friday. And if you're already in weekend mode and just don't want to think too hard, here's a little easy peasy chart to help you get started on your weekend meal.
Want to make stew but forgot what kind of beef to put in? Here ya go.
Itching to know what part of the cow your favorite steaks come from? This is for you.
Just like pretty charts with photos of beef? You're welcome.
Copy and keep this chart where you can easily find it when planning your next award-winning dinner party with some delicious Kansas City beef.
I'm here to help. Happy weekend, everybody!
Chart courtesy of National Cattlemen's Beef Association at Beef.org.