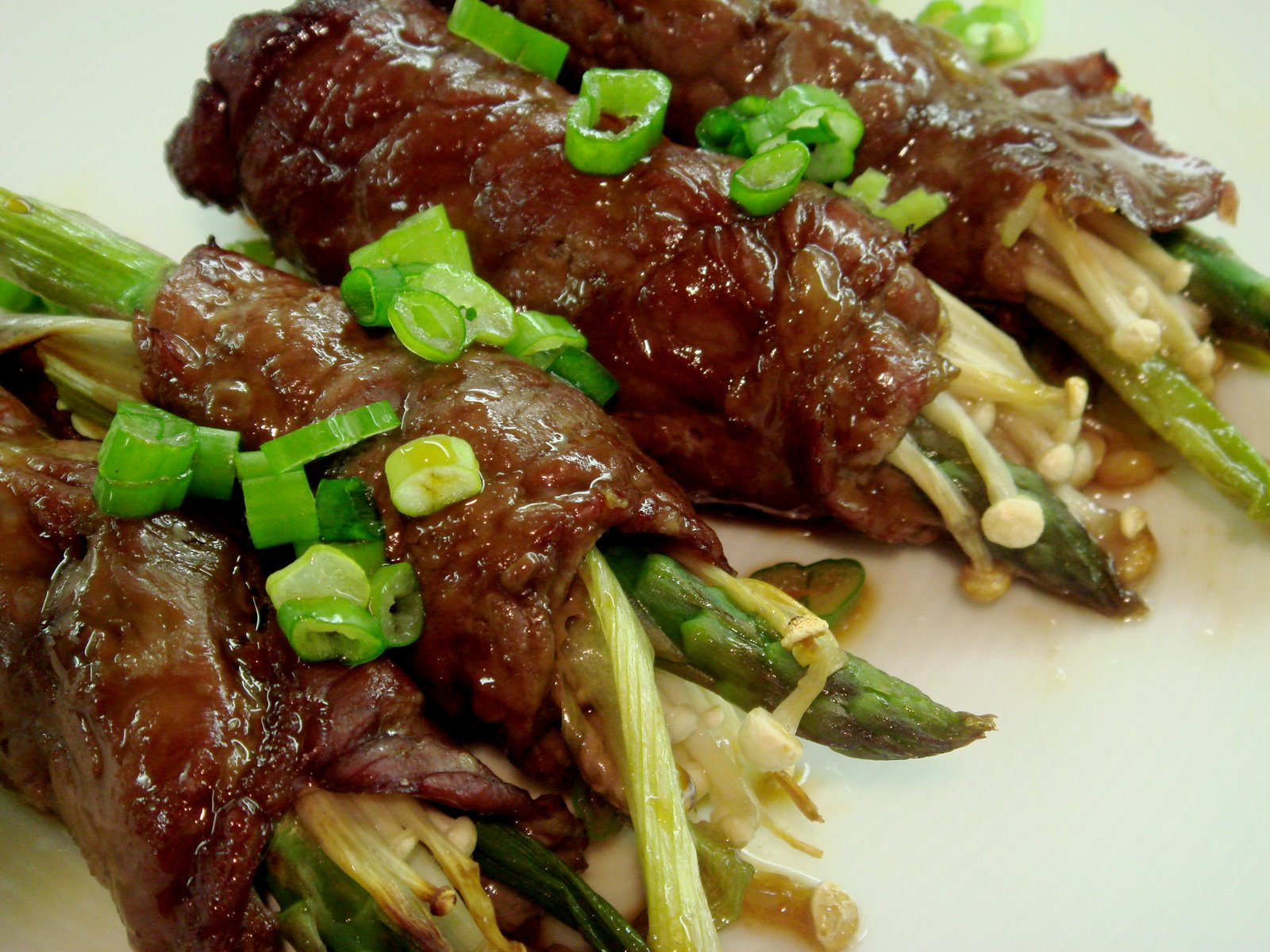 Oh. My. Gosh.
How have I missed this concept???
Beef AS the wrapper — not what's inside the wrapper!!
This is absolutely brilliant. And it comes to us from our friends over at seasaltwithfood.com.
Japanese Beef Rolls
Ingredients
8 thinly slices of Beef (sirloin)
8 stalks of Asparagus, trimmed
3 stalks of Scallions, halved
100g Enoki Mushrooms, trimmed
3 Tbsp  Japanese Soy Sauce
3 Tbsp Mirin
1 Tbsp Cooking Oil
Toothpicks or small skewers
Method
Preheat the oven to 400°F (205°C). Oil a baking tray.
Prepare the basting sauce. Mix the soy and mirin. Set aside.
Lay the beef slices, place the asparagus, scallions and mushrooms. Roll them tightly, and secure with toothpicks.
Bake in the oven for 5 minutes and baste the beef rolls with the sauce. Repeat the basting every 5 minutes until the beef rolls are cooked.
Boil the remaining sauce lightly and brush the beef rolls again. To serve, remove the toothpicks. Top it with some chopped scallions! DELISH!
Photo and recipe courtesy of seasaltwithfood.com.