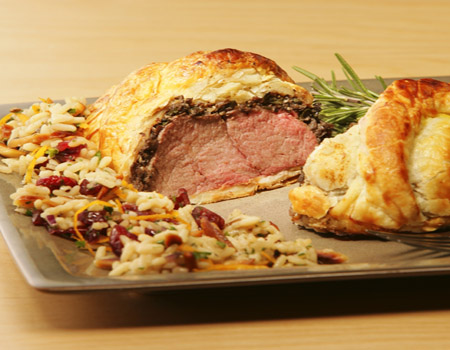 Do you like to go all out and pamper your mom on her special day? How about cooking something delicious she'll love this Mother's Day?
Enjoy perusing these Mother's Day recipes to find her favorite dishes.
You can never go wrong with steaks – filet mignon is a mom favorite. Try these delicious filet recipes like Crab Stuffed Filet Mignon. Then add some delicious Twice Baked Potatoes and you're on your way to a complete meal she'll adore.
Beef Wellington is a filet-based entrée that's tucked away in a flaky crust. Try this Beef Wellington recipe for a real treat! A bonus to all this cooking? YOU get to enjoy it, too!
Have fun showing Mom all the love she deserves this Mother's Day!