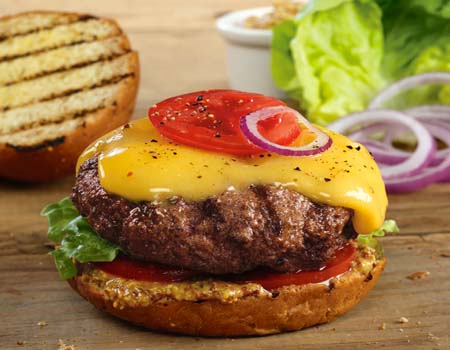 It's Election night!
And even if you've been dreading this day, this Election Night menu is one bright spot to look forward to.
Our friends at Food52.com have come up with two Election Night menus with such winners as Herbed Beef Skewers with Horseradish Cream, Yum Dogs and New Englandah Burgers.
Click here to see the two competing menus — and like all patriotic citizens today, choose your winner!
The best thing is, with this, there really is no wrong way to vote. Either way, you win!
Photo courtesy of KansasCitySteaks.com.