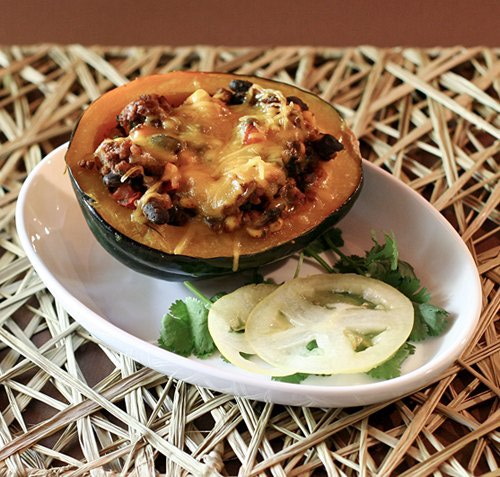 Oh, autumn, how I love thee!
This time of year makes me want to break out all the yummy fall recipes that make us feel warm and cozy inside.
And this autumn recipe is a wonderful way to spend a chilly fall evening — Baked Stuffed Squash with Beef, Black Beans and Chili Seasonings.
Anything baked at this time of year is absolutely perfect to me. And baked beef? Perfecto!!!
This one comes to us from SouthernFood.About.com's "Top 15 Fall Recipes" collection. Click here to peruse it and find other yummy fall fare like pork loin, sweet and tart pot roast and beef stew with red wine.
Try them all and you'll be covered this fall!
Photo courtesy of Diana Rattray via About.com.