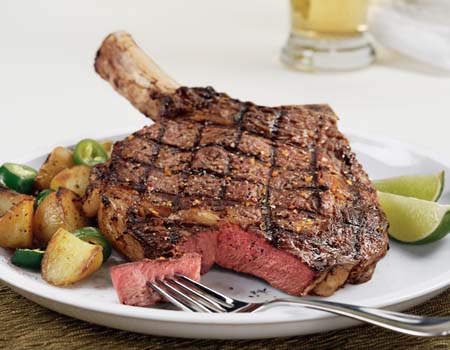 Have you ever experienced this slice of heaven?
I mean, a bone-in ribeye. Have you ever had one?
It's slightly different. Meatier, more flavorful. The bone gives it a boost.
Plus, it's just a really beautiful piece of beef. Just look at how elegant it looks plated like that.
A beautiful sight to behold.
This gorgeous treat is the Kansas City Steak Company's June Item of the Month.
It might be the perfect time to step out of your box and try it if you haven't.
Or indulge again if this isn't your first rodeo.
Whatever the case, this beaut is calling you. And me.
We might as well get them while they're on sale!
Enjoy!
Photo courtesy of KansasCitySteaks.com.