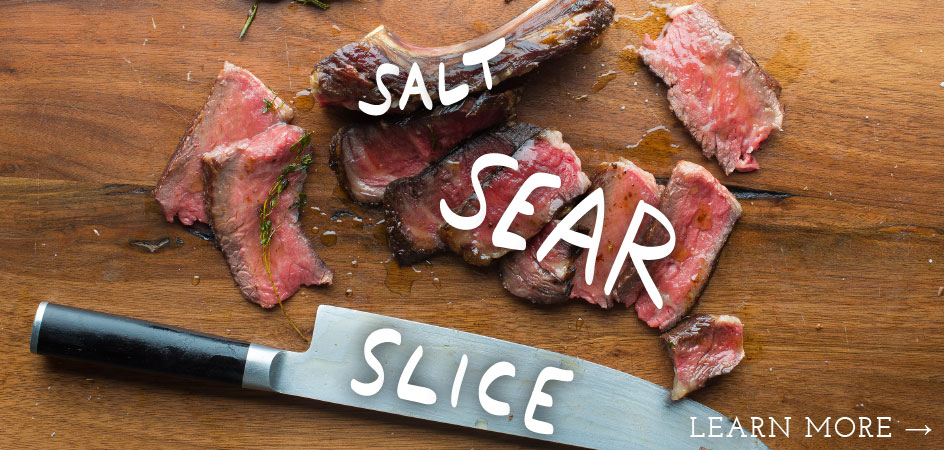 Hopefully things are thawing out where you are and you've started to get out there and grill up some steaks!
Next time, try your hand at some bone-in ribeyes to delight and titillate the senses.
Our friends at the TT Culinary Institute have put together a little primer on grilling up some really special steaks at home.
So click here to follow their step-by-step instructions for fool-proof bone-in ribeyes. Then, try their recipe for Bone-In Ribeye with Rosemary, Garlic and Thyme.
Yum!
Have fun conquering this one, folks!!!
Photo courtesy of TastingTable.com.