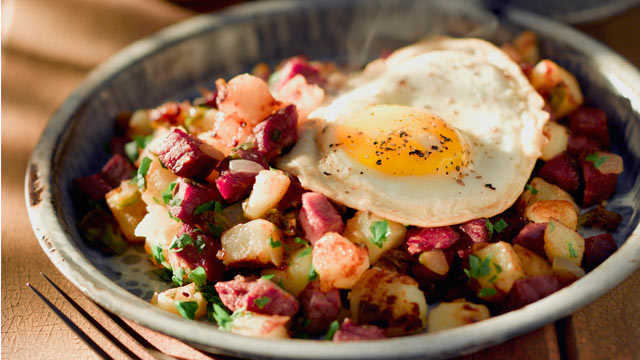 St. Patrick's Day is here! Are you wearing green???
Well, even if you're not, you can still get in the Irish spirit with St. Patrick's Day Recipes on this festive day.
Take this delicious corned beef above, it's made by brining a beef brisket in water, sugar, salt and other seasonings for a week OR MORE.
Now THAT'S getting serious about your eats.
Read on here for more St. Patrick's Day fare like Beef and Guinness Stew and Smoked Salmon. And make this day foodie heaven!
Slainte!
Photo courtesy of Getty Images via ABCNews.com.