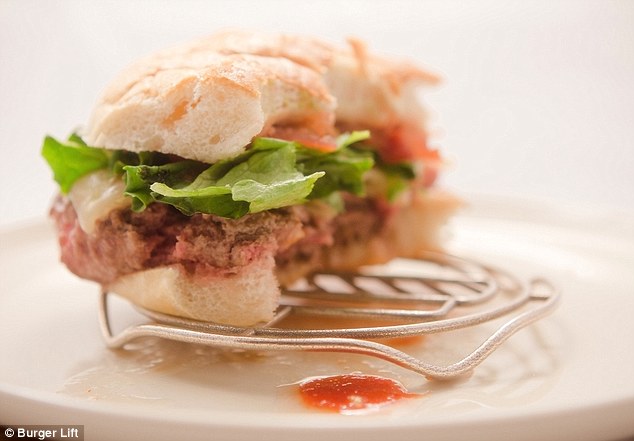 If the answer is YES, then you need a Burger Lift!
It's an elevated coaster for that really juicy burger. The juice drips onto your plate and doesn't create a soggy bun.
Genius? Or unnecessary?
I like the idea of a non-soggy burger bun, but I'm not sure I'd go to all the trouble of utilizing a Burger Lift.
I'm kinda lazy like that.
What do you think? Do you think all hardcore burger fanatics should have these?
Read more about the idea behind the Burger Lift here.
Photo courtesy of Burger Lift via DailyMail.co.uk.