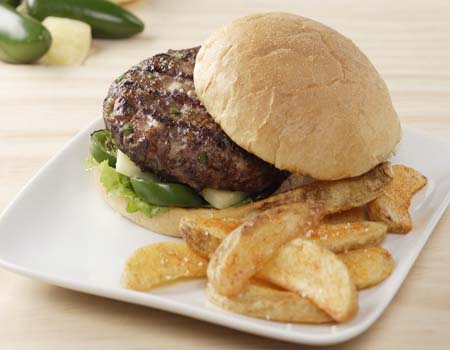 We've talked about how a sauce can make or break a steak.
Well, the same goes for a great burger. Naturally!
Famous restaurants are KNOWN for their burger sauces. So why not replicate them at home?
The Daily Meal has the 411 on some well-known sauces so you can do just that. Check out their recipes for Big Mac Sauce and more!
Stay on your patio and enjoy all the flavor of the restaurant down the street. Sounds perfect to me!
Happy saucing!
Photo courtesy of KansasCitySteaks.com.