So, a man and a woman were caught red-handed with a truck full of stolen steaks a couple of weeks ago.
This makes me want to cry.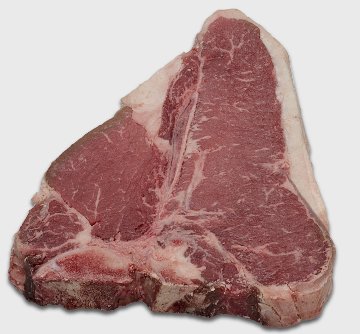 Those steaks were meant for someone else — and they will never see them!
Times are tough, but stealing someone's steaks? It's unthinkable.
If there is ONE THING in this world that should be sacred, it's someone's steak. Recession or no recession.
Read here if you want to know more about the misery these two brainiacs inflicted: http://www.nola.com/crime/index.ssf/2009/11/post_51.html
Let this be a lesson to all would-be steak burglars — HANDS OFF!
Photo courtesy of WhatsCookingAmerica.net.