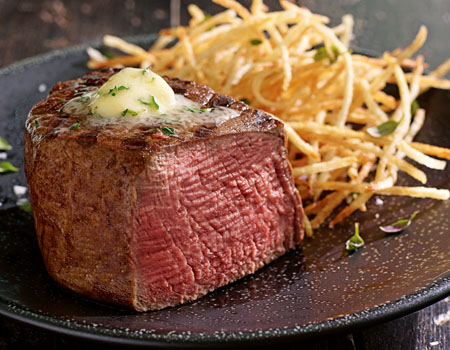 A finishing butter brings the taste of a fine steakhouse right to your backyard!
All you have to do is choose your favorite flavor (like blue cheese, sea salt and pepper, roasted garlic, honey orange, Scampi, Tuscan herb or black truffle) and place a dollop on your still sizzling steak right off the grill!
Grilling steak will never be the same again.
The smell! It's to die for. And it adds a flavor pop that only steak butters can.
All your backyard barbecue guests can choose their favorite finishing butter and customize their own steak with whichever flavor speaks to them.
You will be the talk of the neighborhood. In a good way.
Try it this spring and your steaks will be sizzling with finishing butter all summer long, too!