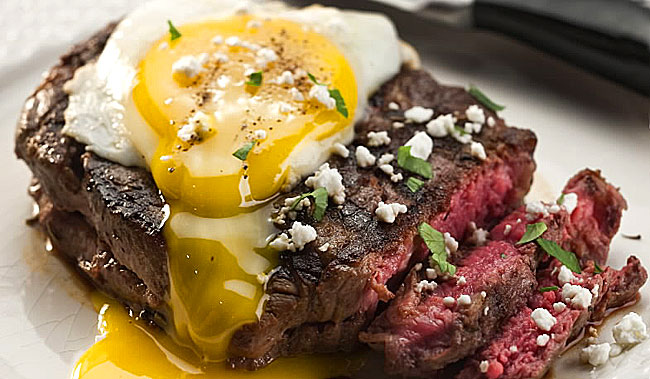 Would ya look at that gorgeous egg on top of that dreamy, juicy steak?
Amelia Levin over at the LA Times gives us the head's up on some "unusual" cuts of steak you could try this 4th of July.
Now, you love steak, so you may be familiar with most of these already. Us aficianados usually are in the know. But there may be one or two you don't know much about.
So, check out her list here.
And let me know if you've found a new favorite!
Photo courtesy of Bill Hogan/LA Times.