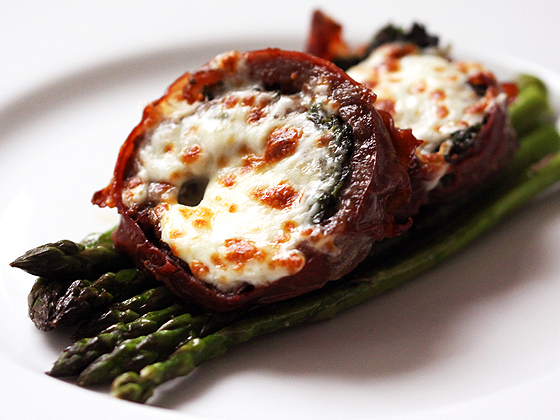 Simply gorgeous. Delectable. Tantalizing.
Is it time to eat?
These amazing cheesy steak rolls are an incredible mix of steak, cheese, prosciutto and spinach atop asparagus.
Mmm. THIS will impress. I guarantee it.
Well, unless you are hosting vegans. Then, um, get some new friends.
Click here to read more about this eye-popping dish and its unusual origins at Wasabi Prime.
There's a story there. Mangia!
Photo courtesy of WasabiPrime.blogspot.com.