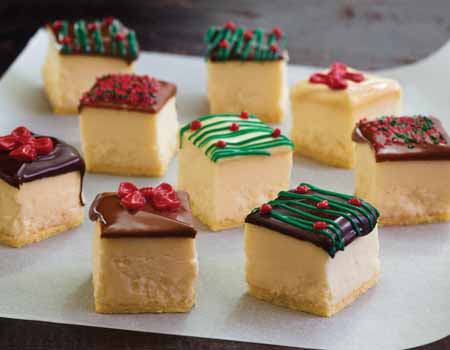 We spend so much time during the holidays focusing on the meals – turkeys, hams, green beans – but let's not forget the all-important dessert!
I love to have a variety of desserts to offer, not only because I will eat EVERY ONE of them, but because they are beautiful and everyone likes something different.
Some of my favorites are little holiday cheesecake bites (eat one or five – I won't tell!), beautiful Buche de Noel (a timeless classic), and decadent chocolate macaroons.
What a gorgeous array these make! Seriously, just looking at these delicious desserts is almost as fun as eating them.
Almost.
What are YOUR favorite holiday desserts?
Photo courtesy of KansasCitySteaks.com.