It's fall and my Super Sister-in-Law Chef Sandy is back today with a hearty, beefy, autumny favorite that any beef lover will eat up. She always knows just the right thing to make to welcome the season. Enjoy!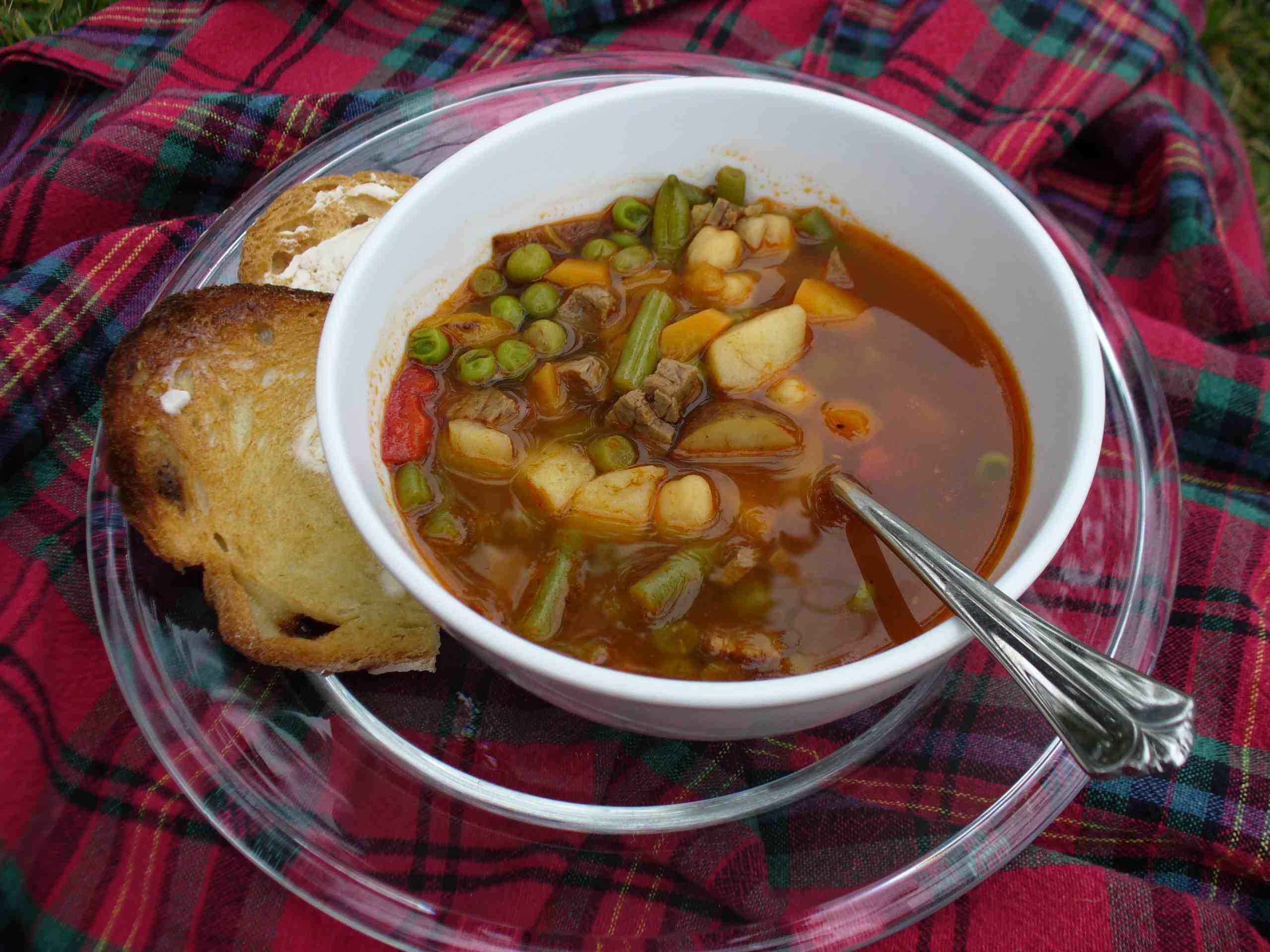 I made a fabulous pot roast on Friday, because the weather was frightful and was just begging for it.  It was tender and flavorful and everything you could hope for from a pot roast.  And it was large enough for leftovers, because I always like to have enough for second helpings – we all know it is just as easy to cook a 4 pound piece of meat as a 2 pound one, it just takes a little longer.  But, the question is, do we really want to eat the same thing twice?  If you ask my daughter, the answer is an emphatic "No!"  So this is where I have to get a little creative.
In this economic time of doomsday forecasts on all of the news media, it just feels right to be a little frugal in the way I run my kitchen.  One of the best ways to do this is to do a great job managing our food budget by not being wasteful.  But I still want to make mealtime delicious and enjoyable for everyone.  So I use my leftovers, a little creativity and a little bribery to make everyone happy at the dinner table.  I still shop for the best quality meats and vegetables, and we always get great bread.
Tonight we are going to have Stone Soup and salad for dinner.  Did you ever read the Grimm Brothers fable Stone Soup to your kids?  It is one that was read to me when I was probably in first or second grade, and it is a story that has stuck with me all of these years.  The idea is simple – just a little bit of this and a little bit of that and you can have a nourishing meal.
The bribery comes in with the garlic bread to eat with it, and the cookies and milk for dessert.  The soup will be vegetable soup, made with pot roast and gravy leftovers, plus some other goodies from the pantry, refrigerator and freezer.
Stone Soup, AKA
Quick and Easy Vegetable-Beef Soup
2 cups assorted vegetables, either frozen or leftover or fresh chopped
(I used 1 chopped carrot, 1 cup frozen green beans and peas, ½ cup of garbanzo beans, 1 leftover roasted potato)
½ cup spaghetti sauce, Bloody Mary mix or tomato juice
3 cups stock or water
1 cup diced leftover roast beef, plus gravy
Sauté any fresh vegetables in olive oil until they are tender, seasoning as necessary.  Add frozen vegetables, stock/water, tomato product and gravy.  The meat may be added at the very last minute, or right away, depending on your preference.  Bring the mixture to a boil, lower to simmer and cook gently for about 5 minutes until all the vegetables are just tender.
Just before serving, check for seasoning, adding salt and pepper (maybe hot sauce) as desired.  Maybe a little parmesan cheese sprinkled over the top.
Great Garlic Bread
6 slices day-old Italian bread
1 clove fresh garlic, peeled and cut in half
2 TB butter
Salt (if desired)
Toast the bread until golden in the toaster.  When it comes out of the toaster, immediately rub it with the cut garlic clove.  The more you rub the clove, the stronger the flavor.  Then butter the toast and sprinkle with a little salt and pepper, which will bring out the garlic flavor.  Serve immediately.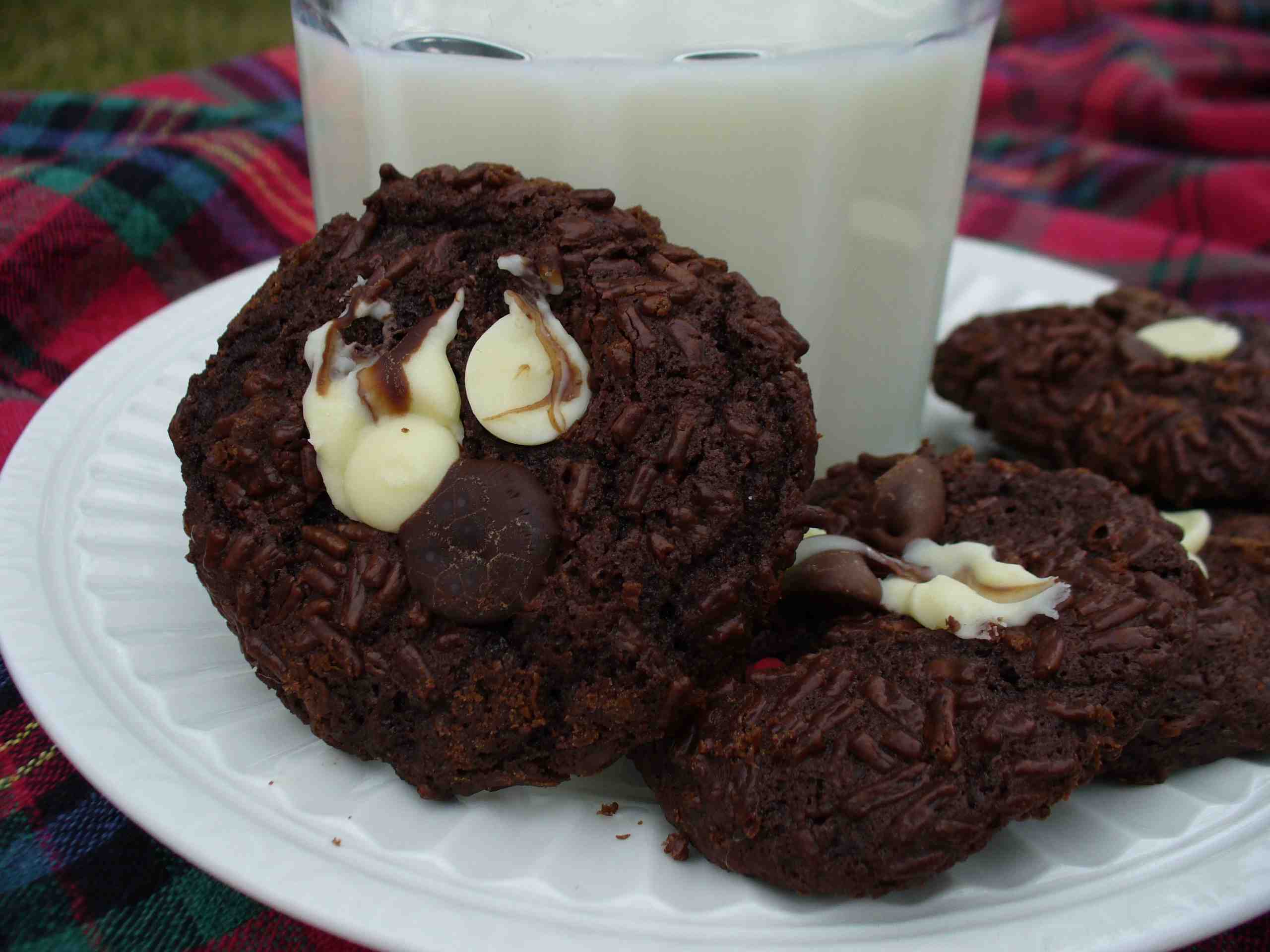 For my chocolaty-chocolate chip cookies:
One recipe traditional chocolate chip cookies (from the back of any package of chocolate chips), with the following substitutions:
In place of 2 ¼ cups flour, just use 2 cups of flour, plus ¾ cup of best quality cocoa powder.
In place of 2 cups of semi sweet chocolate chips, use only 1 cup, plus one cup each white chocolate chips and bittersweet or milk chocolate chips.
When you have formed the teaspoonfuls of cookie dough, drop them into milk chocolate sprinkles and roll them around to coat.  Then place on a cookie sheet and bake 8-10 minutes, or until you just can slide a spatula under a done cookie.
When you remove the cookie sheet from the oven, quickly place an assortment of 5 or so of the various chips in the center of the cookie.  Allow them to melt slightly and then swirl the top of each if desired.
Or use a refrigerated roll of cookie dough, adding 1/3 to ½ cup of cocoa to the dough before shaping.  Proceed as directed above.