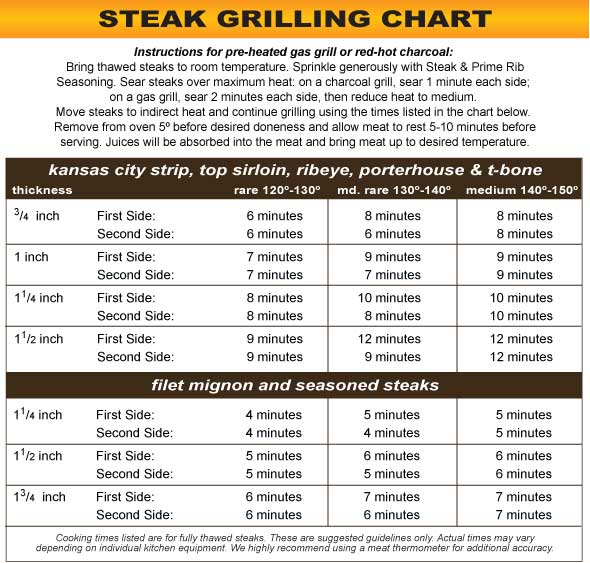 You've seen this handy dandy grilling chart, right? It makes it simple to figure out how long to cook your steak depending on the cut and how well done you like it.
But how do you decide which cut you want?
That's the hard – and fun – part.
Check out this little steak decoder. It takes the guesswork out of choosing the right cuts for you – complete with pros and cons!
Like a little tender filet AND strip? The T-bone is for you.
Want full body flavor? Ribeye's your cut.
It goes on and on. It's like a steak-flavored dream.
Check it out and let it guide you to your ultimate cut.
Happy eating!
Chart courtesy of KansasCitySteaks.com.