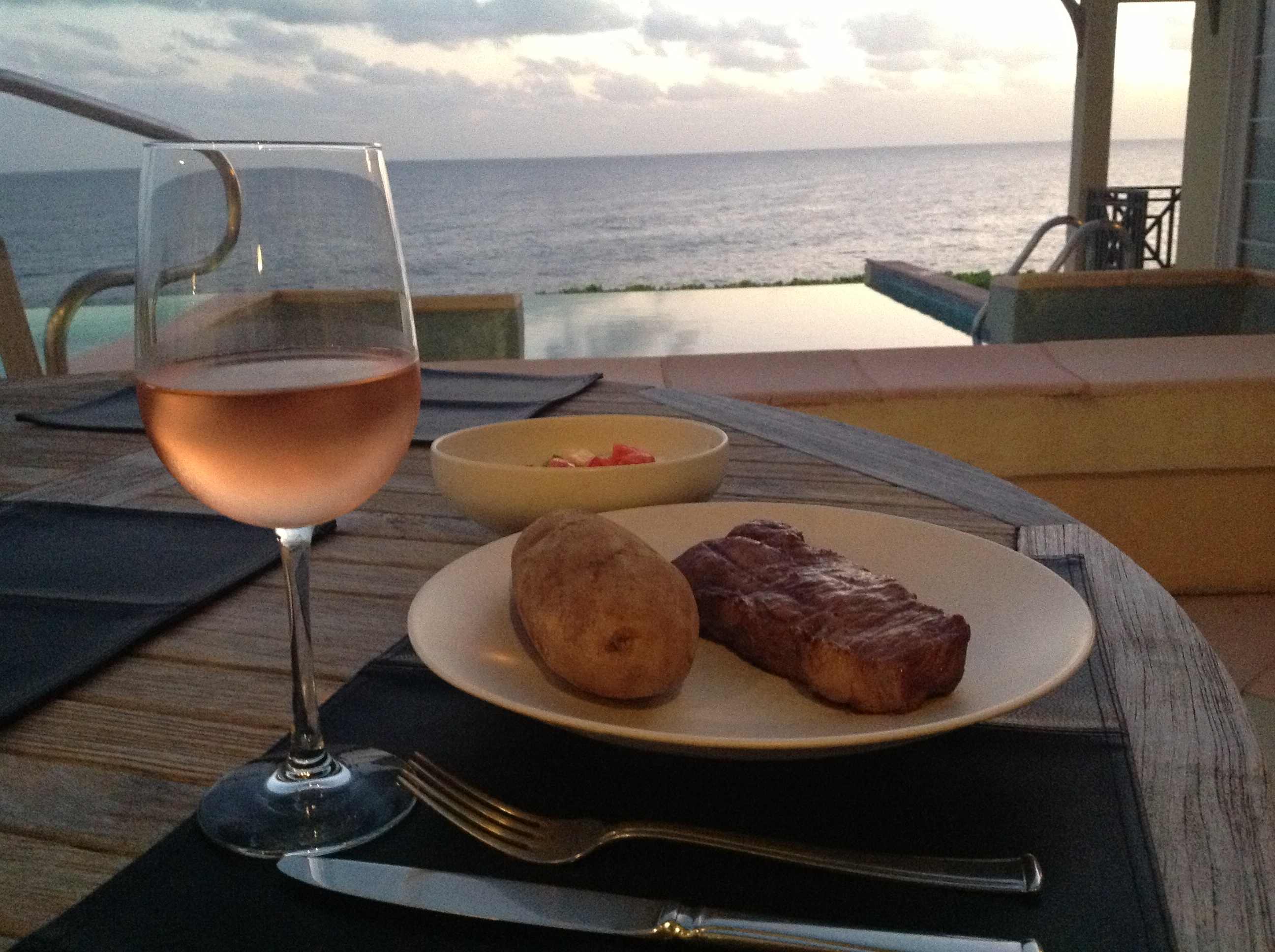 THIS was Christmas Eve dinner.
We are spending the holiday in the Cayman Islands.
And THIS is how you do steak Cayman-style. A Kansas City strip in the Caribbean.
What wonderful meals did you prepare for the holidays?
Anything made with love surrounded by family and friends sounds delicious to me!
Hope you're having a wonderful holiday season!