Or is it . . . Merry Christmas, Roast!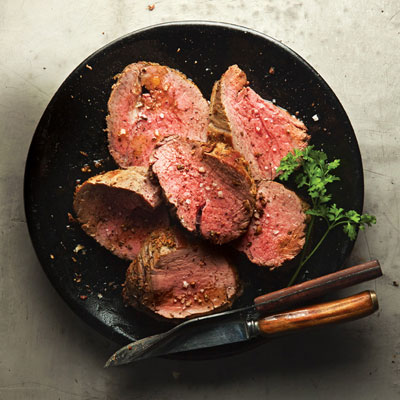 Either way, you can be sure to find something your heart desires in Saveur.com's photo gallery of "34 impressive, satisfying roasts."
My favorite is the Rosemary-Rubbed Beef Tenderloin above. Subtle, tender, juicy. Perfect.
But you can find your favorite among the delectable items like Roast Beef with Yorkshire Pudding and Prime Rib.
Mmmmmm!
It's fun to just click through the gorgeous photos and drool.
Have a very merry, Christmas, everyone!
Photo courtesy of Todd Coleman via Saveur.com.