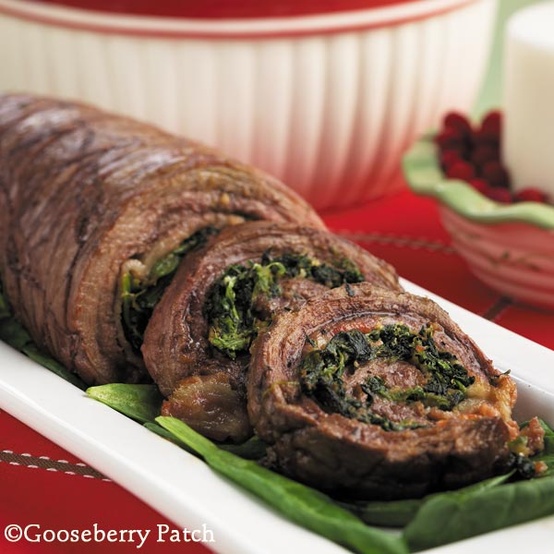 Behold the beauty that is a steak and spinach pinwheel!
These are the perfect Christmas Eve meal when you've got hungry holiday revelers to feed.
Made with flank steak, spinach, bacon and other amazing ingredients, you really can't go wrong with this one.
Check out the entire steak pinwheel recipe and make this one a new holiday tradition!
Merry Christmas Eve!
Photo courtesy of GooseberryPatch.com.