You love beef, so why not shout it out to the world?
Here's a little pick-me-up for you after an exhausting day of shopping, preparing for the holidays and seasonal merriment…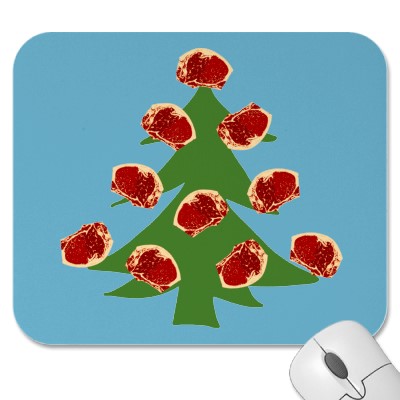 This Holiday Meat Tree mousepad could be the best gift you ever gave – or received!
Just think, every time you sit down at your computer to e-mail your child's teacher/your contractor/your attorney/the Pope you could be staring down at this lovely amalgam of raw meat on a tree.
How festive!
Click here to find out how you can brighten someone's day by giving them this genuine work of art.
You're welcome.
Photo courtesy of Zazzle.ca.