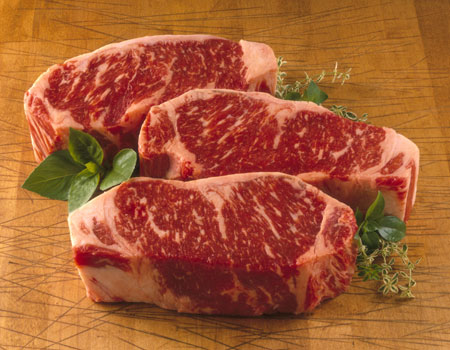 USDA Prime beef is the top 5-6% of all cuts. So you know the quality is outstanding.
With beef like this, you've got to take special care to cook it so it preserves all the wonderful things that make it Prime – flavor, marbling and more. It's the beef they serve in high-end steakhouses. But you can cook it at home and get the same experience.
Check out this Prime beef video (scroll down on the page) with excellent tips on how to perfectly cook your Prime beef plus all the wonderful reasons WHY Prime beef is so delicious.
With this prime beef guide, you'll hear tips like proper thawing and where to find the best seasoning advice.
Treat yourself to some amazing Prime steaks soon – right now, for a limited time, you can enjoy free shipping on them as well. Check it out!
Photo courtesy of KansasCitySteaks.com.