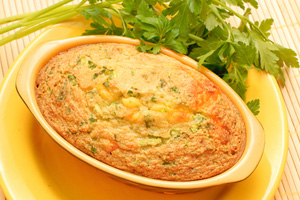 It's the time of year when we can take advantage of the amazing fall harvest foods like squash that are in abundance right now.
This recipe is a fantastic side for any kind of beef dish — roast, beef tips, even steak!
Made with delicious corn, squash, cheddar cheese and other goodies, this is one you'll get requests for again and again!
It may even be your new Thanksgiving go-to side. Click to see the corn and squash casserole recipe here and make it this fall!
Photo courtesy of CDKitchen.com.