…they just go together.
Well, at least the Dallas Cowboys' Dez Bryant thinks so.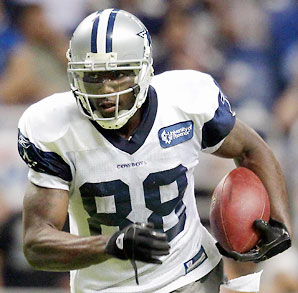 If you live in the Dallas area, you've no doubt heard about the exorbitant amount of money the rookie player spent on a steak dinner for his teammates recently.
If you haven't had the pleasure, read about it here.
Needless to say, he gives the term "Big Spender" new meaning.
But, I say, if you're gonna spend thousands of dollars on something, it might as well be steak. Right? Right?
All that protein has to help the Cowboys' record, we'd hope.
If you've got the money, you might as well spend it making the people around you very happy. Very, VERY happy.
Well done, Dez. And if you're ever feeling that charitable again, you can reach me here at my blog. I respond personally to each comment. Thanks.
Photo courtesy of TheSportsTender.com.