Will you be cooking for your sweetie this Valentine's Day?
You really should. In fact, I must insist you cook for your sweetie. It's very romantic, and with the right Valentine's Day recipes you'll hit a homerun!
Don't go to a restaurant with long lines and impersonal service, parking issues, and specials that run out before you get there. That's sad.
No, cook it yourself! You can do this! It's so thoughtful!
I mean, who could resist a mouth-watering meal that's prepared especially for them? Now, THAT'S love.
But don't get stressed out about it. I'm going to help you and you're going to be just fine.
Okay, we all know the way to MY heart is through steak recipes. So, I'll be sharing some of those Valentine's Day recipes with you to get the ball rolling. But just make your Valentine's Day dinner specific to your love and you'll be golden!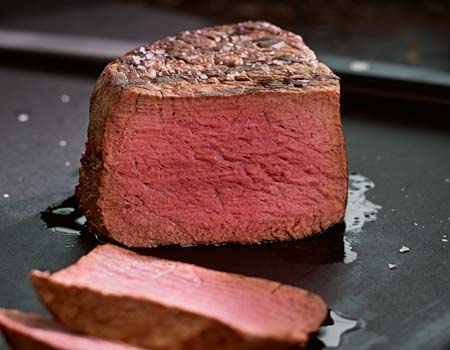 First, you could whip up a delicious filet mignon with this Filet with Avocado Buerre Blanc recipe. White wine? Yes! Avocado? Yes! It's even got instructions on how to make those beautiful cross-hatch marks on your filet mignon. Presentation is everything and this one has got it all! With directions, even.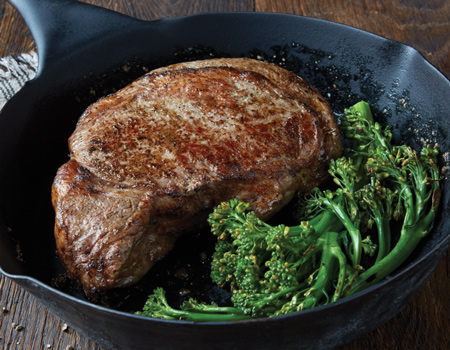 How about a ribeye to celebrate your love? This "Tangy & Sweet" Ribeyes in a Pomegranate and Wine Marinade recipe is so impressive. Notice the wine again? It is Valentine's Day, after all!
You're going to need a side dish or two to go with your lovely steaks. How about Asparagus with Toasted Hazelnuts? It's elegant and a nice complement to your steaks. Then, prepare this yummy recipe for Cheese Bread and you will really make it a meal. Perfect.
But definitely choose something that your Valentine will eat. There's nothing worse than watching someone pick uncomfortably at their food. Especially when you lovingly prepared it!
Whatever you cook this Valentine's Day, make it special. Your sweetie will appreciate your effort!