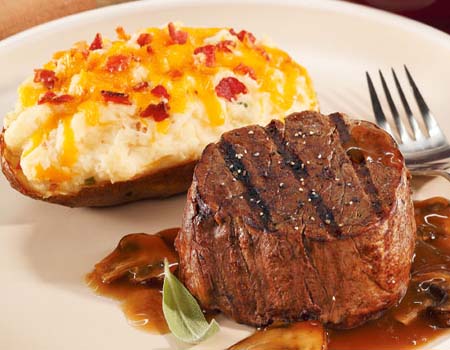 Okay, it's 12-12-12 and you know how we celebrate everything in my house, right?
But, let's come up with some creative ways to do this every-100-years thing right! Invite some people over, then try these festive ideas:
1. Serve 12 different cuts of steak – come on, you can do it!
2. Combine 12 cool spices and create an awesome rub for your roast.
3. Easy. Just invite 12 friends to eat steak. Boom.
4. Everyone gets a 12-ounce ribeye.
5. Serve whatever steak you want, but then go around the table and collectively come up with 12 things you're thankful for.
6. Ask a 12-year-old to recite the "12 Days of Christmas" while you eat your steak.
And if you're celebrating Hanukkah on this spectacular day, you've totally got this celebration thing under control.
Okay, now you come up with the next 6 to make 12 cool things to do on this awesome day. I need a 12-minute breather.
It's amazing how something that had nothing to do with steak turns into a steak-related holiday in my mind.
Really, aren't all special days steak-related in some way?
Happy 12-12-12, everyone!
Photo courtesy of KansasCitySteaks.com.