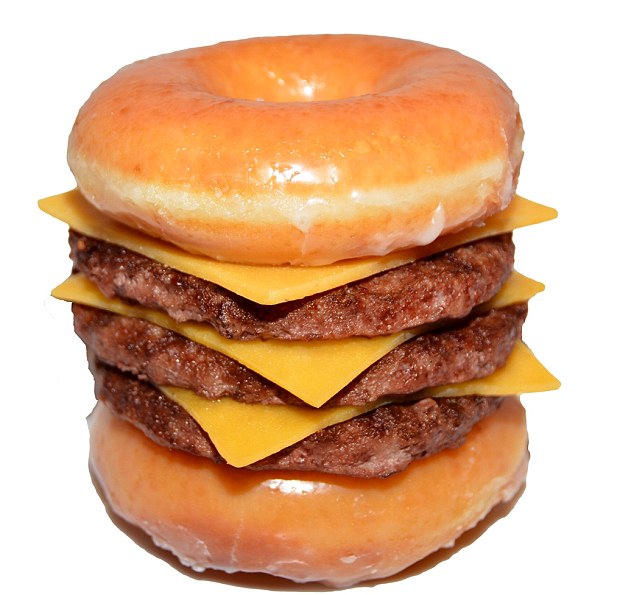 It's a doughnut and burger lover's dream!
But if you're both, have you ever thought to eat them together?
This Krispy Kreme burger has 3 beef patties AND cheese.
I truly love all of those things but I'm not sure if I can stomach them together. Could you?
Read on here for more about this gastro-delicacy. And then decide if YOU'LL partake. Can you take it?
Photo courtesy of DailyMail.co.uk.