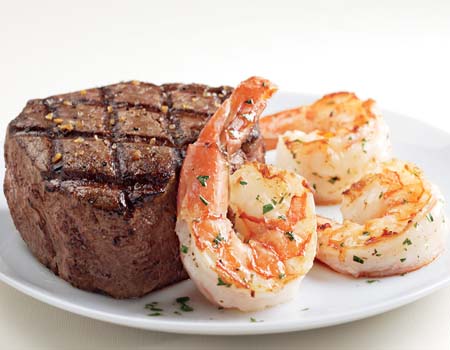 It's time to say goodbye to summer and hello to fall, cooler weather, sweaters, football and falling leaves.
But before we do, let's give summer one last hurrah, shall we? With food, of course!
Let's head outside one last time, wearing our swimsuits and sleeveless shirts, shorts and floppy hats. And let's have an end-of-summer cookout!
Think of it as a goodbye tour for your grill. If yours is anything like mine, it got quite a workout this summer and it's about to get a bit of well-earned rest. Not totally. But it won't be working overtime anymore.
So what do we think of when we think summer recipes?
Steaks are always on my list! (But you knew that.)
I'll be grilling up some filet mignon and ribeyes for my End-of-Summer Steakfest. And maybe try some of these delicious steak recipes like Grilled Ribeye Steak in a juicy marinade or this fabulous Grilled Filet with Shellfish Butter. What a refreshing mix of surf and turf!
Have you ever tried a Medeira Butter Sauce for Filet Mignon? Now might be the time! Just grill up some filet mignon and drizzle this excellent sauce over your steaks and some mashed potatoes. Dine al fresco and it'll be an end-of-summer treat!
Don't forget to follow the Grilling Chart and Cooking Tips for each cut you choose. They really help guide you to a perfect finished product. And don't forget the Grilling Timer App, too, if you're a smartphone junkie! It's so easy to use.
I like it when some of the thinking is done for me. I'm still hanging on to those lazy days of summer.
What will you be cooking for your summer send-off? I hope it includes some fresh summer fruit, a tasty salad and lots and lots of grilled beef!
Bye bye summer and hello fall!