Are you as excited as I am for Thanksgiving this week? All the cooking, family, friends, merriment, gratefulness. Food!!!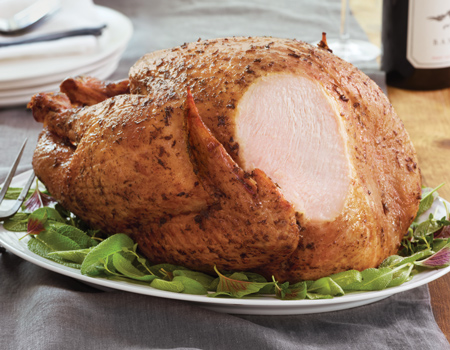 Or are you stressed out and overwhelmed?
I used to get that way every year. Then, I changed my mindset, made a plan and turned a stressful time into a joyful time.
You can, too. All you have to do is DECIDE that's how it's going to be.
We have no power over Aunt Freida's mood or Grandpa's constant complaining. If those things are going to happen, well, they're going to happen.
But the things we CAN control – like the food! – we can make spectacular!
You still have time to plan out your Thanksgiving menu and bowl everyone over with the dining experience – even if they have to sit by Freida.
Purchase all your ingredients now. If you're serving a turkey it needs to be thawing.
Create an order in which you will prepare the food. There's nothing worse than cold yams that weren't meant to be cold. Make a plan ahead of time to account for all these little details.
Think through your guest list. Is there enough food for this group and is there something everyone will like? (Remember Freida?)
Make at least one specialty item – a new recipe, something out of the ordinary, something memorable. You still want to provide all the old favorite Thanksgiving recipes but mix it up a bit. People will remember.
Think through your seating – both number of chairs and WHERE people will be seated. If Freida is annoyed by little children maybe she should be seated as far away from the little ones as possible. For YOUR sanity.
Don't forget to enjoy yourself. This one seems like it would be a given, but it's really not. Stop and be thankful for the day and the people who chose to spend it with YOU.
Now THAT's something to be thankful for!