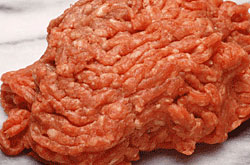 It's casserole time of year!
The weather starts to turn and our minds begin to turn to foods that bring warmth.
To celebrate the season, Southern Living has put together a tasty list of 7 beef casseroles to warm your heart and your belly.
Most use ground beef in these amazing recipes like beefy lasagna, chili hash brown bake and the classic shepherd's pie.
Take a look at all 7 and try them out this fall. They'll put a smile on your face and pep in your step – even when there's a nip in the air!
Happy casseroling!
Photo courtesy of KansasCitySteaks.com.